Snapchat is one of the highly popular social media platforms which helps you to connect with people. And due to its versatile filters and friendly UI, it is famous for all the good reasons.
But what if someone blocks you on Snapchat? How will you find out the same? Today, we are going to talk about this in brief.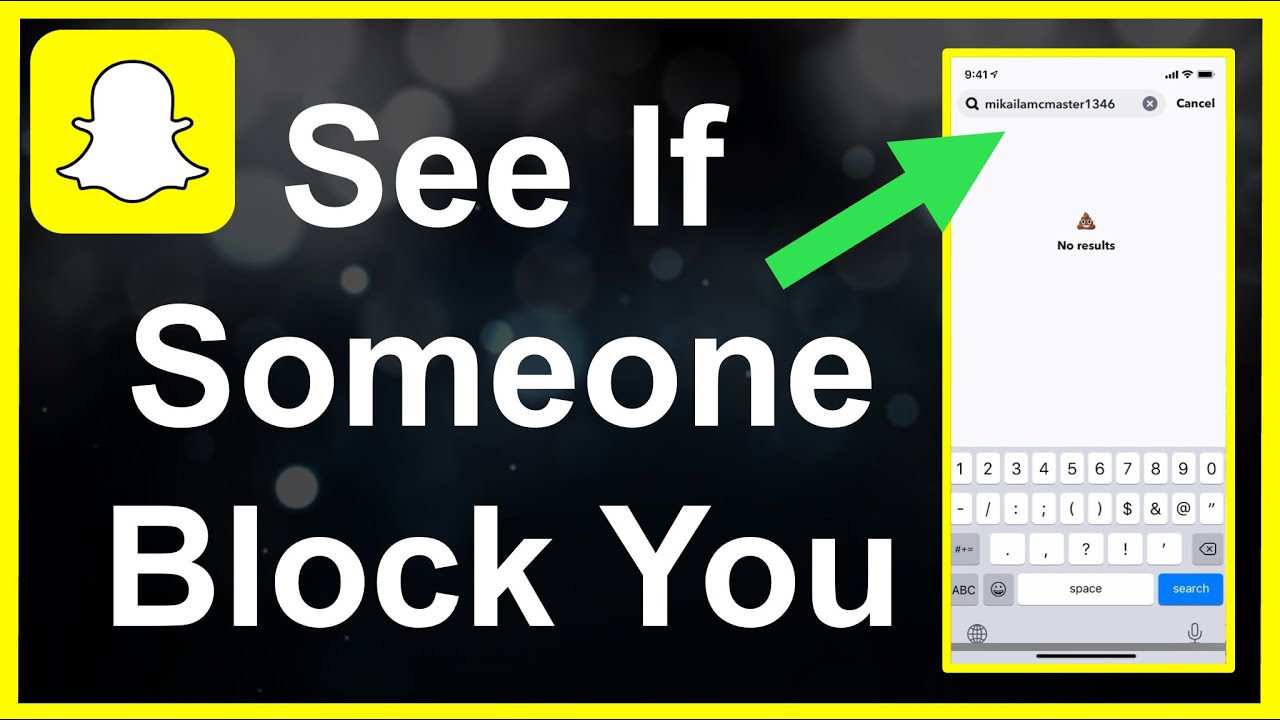 Snapchat is not going to notify you if your friend has blocked you? And thus, to figure it out, you need to try different methods that we are going to explain here.
And since there's no official method available now, we have curated a few methods that surely can do your thing. Let us discuss the same further.
Method 1- Search their username/Full name
The very first and obvious method to know if someone has blocked you on Snapchat is to search for their name or username on Snapchat.
The simple rule that Snapchat follows is that if someone blocks you from using their platform, you will no longer be able to see their account.
And if you're not able to, it's quite fair to say that the person has blocked you. Following are the steps to follow-
First, open your Snapchat application.
Now tap on the magnifying glass option located at the top left corner of your screen.
Now enter the username or full name of the person who you wish to find.
If nothing appears, the user may have blocked you.
Please know that it is not always the same case that the person has blocked you if you're unable to find their account on Snapchat. They might have deactivated their account too so this method will not guarantee the block reason 100%.
Method 2- Go for the recent conversation
Now if you have recently spoken to that person on Snapchat, you will have the conversation in your chat history. For that, you need to follow these easy and basic steps-
First, open the app.
Log into your account using your credentials.
Now tap on the speech bubble icon shown.
Go into the chats.
If you don't see their name, they might have blocked you.
However, if you are able to see their name in your chat history, then try tapping on their name and sending them a message.
If you see an automated response that says failed to send your message, tap to try again, they might have blocked you. But do not be disheartened now and also check for your connectivity as this message also occurs due to a connection issue.
If your network is okay and the message says pending, then they might have deleted you from their contact list on the application.
Method 3- Search their profile from different account
Lastly, if you want to be sure whether the account has blocked you or not, you can try checking their account from a different Snapchat account. Here, all you need to have is a new or different Snapchat account which can either be borrowed from your friends or family or created.
Now with that account, search for the user who you think has blocked you. If you find their profile which was not available from your account, it is guaranteed that the user has blocked you.
However, if you are unable to see their account even from a different account, the person might have deleted their account.
Wrapping up,
These were the methods via which you can surely know whether someone has blocked you on Snapchat or not. Although there were no official methods to figure out the same, above mentioned methods will come in handy for you to know. Let us know if you find them useful.
FAQ
1. How can I delete my Snapchat account?
If you wish to delete your Snapchat account, you need to go to your account settings and tap on delete my account. Note that if you wish to reactivate it, you need to do it within 30 days and if you don't do it, your account will be gone forever.
2. How can I block someone on Snapchat?
If you want to block someone on Snapchat, then all you need to do is to go to the desired person's conversation and tap on menu. Now hover to block option and the person will be blocked.
3. What happens if you block someone on Snapchat?
If you block someone on Snapchat, the person will no longer be able to send you any content or see your story or initiate a chat with you. Also, you will also not be able to see any of their content anymore.
4. How can I mute someone on Snapchat?
In order to mute someone on Snapchat, you need to go to your friend list and tap on the profile of the user you wish to mute and go to settings. Now tap on the do not disturb or mute story option. Once done, you will not receive any notification.