One of the world's biggest tech giants is also the largest marketplace. Earning opportunities, on Facebook, are endless. But the most popular one, of course, is by showcasing your talent or by selling your product on a Facebook page and by simply monetizing it. However, to be able to qualify for a monetized Facebook page, there are certain terms and conditions set by Facebook for you to fulfill. Now, Facebook monetization can be done in various ways and we will get to that part just in some time. But, before listing out the various ways, let's take a look at the numbers.
So, before everything, just like any other platform, Facebook too has certain protocols or simply the list of terms and conditions. To be eligible to apply for a monetization program or to stay compliant, you by no means can breach the policy of Facebook. Otherwise, your age not only will get disentitled, but it will also run into the possibility of becoming banned from the platform at all. So, beware and read out all the terms and conditions carefully.
To qualify for page monetization, or stream ads in your videos and start earning revenue from the advertisement, you need to have a certain number of followers on your Facebook page and a specified amount of watch time on your video content. You need to have at least 10,000 followers or Facebook page likes as page likes are associated with followers. Along with 30,000 1-minute views on your video content, and the videos need to be at least 3 minutes long.
Apart from that, you need to be at least 18 years or older and need to live in a country that is eligible for streaming advertisements in Facebook videos.
Grow Your Facebook Page's Engagement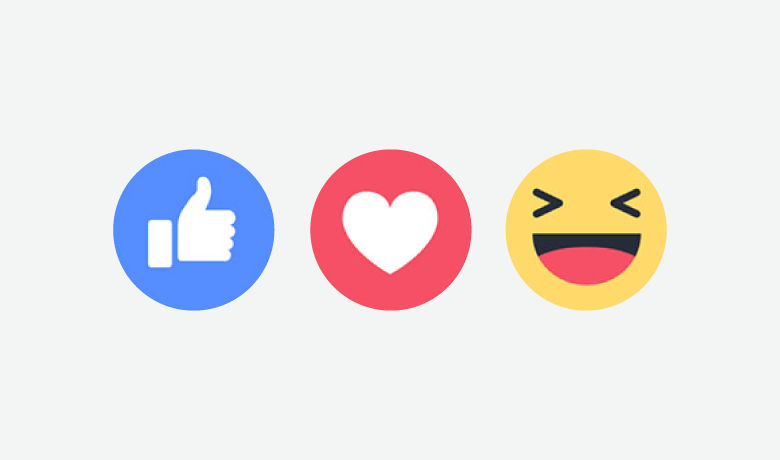 Now to receive Facebook Page likes you need to level up your Facebook engagement game. Now, of course, it is important to create unique and good quality content. But apart from that, there is a certain trick that you can employ for better engagement.
Now to receive Facebook Page likes you need to level up your Facebook engagement game. Now, of course, it is important to create unique and good quality content. But apart from that, there is a certain trick that you can employ for better engagement.
If you are even a bit familiar with Facebook than must know that Facebook has both options made available to post a link of your content uploaded on another platform and to post it directly on the Facebook platform. Instead of opting for posting a link, always opt for native content, which in other words means to upload your content directly o Facebook. Even if you are mirroring your content posted in other sites, make sure that you upload the actual file and not a link to the content.
Struggle to Receive likes as a New Facebook Page
Now, unlike YouTube, Facebook employs different policies when it comes to increasing the visibility of a certain post. Facebook tends to show people content that is similar to their previously viewed content. And that is why it becomes pretty tough for new Facebook pages even to reach out to the audience. Now if it comes your way most organically, then you are just one of the few lucky ones. If not, then you can apply for Facebook paid advertisements and see if it works out for you. It is a very easy-to-use tool and the set-up procedure does not take a lot of hard work. Find out your target audience and create an ad campaign. Don't forget to keep track of your campaigns and keep a close eye on the metrics.
That being said, we are now going to take a look at 2 different ways to monetize your Facebook page and start earning revenue.
Site Optimization
Now before you get started with posting content, you need to know your audience and the channels through which the majority of the users connect to Facebook. As per viewer statistics, 50% of the audience and Facebook users use their phones to browse Facebook. Therefore, you need to optimize your page and its content in such a way that it becomes mobile-friendly.
Now, you also have to understand that while 50% of the audience is using a smartphone, the other half or the other 50% is probably using other devices such as a laptop. Therefore, while optimizing your Facebook page, keep in mind that it is important to optimize in such a manner that your audience gets the best user experience, regardless of the device that they are using.
Use Affiliate Marketing
This works great for influencers and reviewers. However, not bound to them. Anyone who has a very strong virtual presence, good at influencing others can get into affiliate marketing. There are so many affiliate programs available online for which you can sign up. Among the most popular is Amazon's affiliate program. You can earn a good amount of commission just by recommending stuff to your audience. And if they visit the site using your affiliate link and make a purchase, then you will receive an amount of commission straight from these affiliate sites. The former set up of such and later tracking both are extremely easy. Henceforth, it won't take up a lot of your time and energy and you can easily focus your concentration on your content.
So, this was a simple overview and a walk through the most basic metrics. Facebook page likes are extremely important not only for growing your engagement but also to monetize your Facebook page and make a decent earning out of it. But if you want to escalate the procedure a little bit, then you can Get Real Facebook page likes. Buy Social Buzz is a social media marketing website where you can Buy Real Facebook likes and start growing your Facebook page instantly. It is completely safe and legal; therefore, you don't need to get worried about violating the terms and conditions. Apart from that, Buy Social Buzz is not a software but a team of experts to whom you can reach out at any point in time and they will be glad to help you with your query. Most importantly, it won't burn a hole in your pocket. So, if you are interested in receiving a lot of Facebook Page likes instantly, then do pay a visit to buysocialbuzz.com.